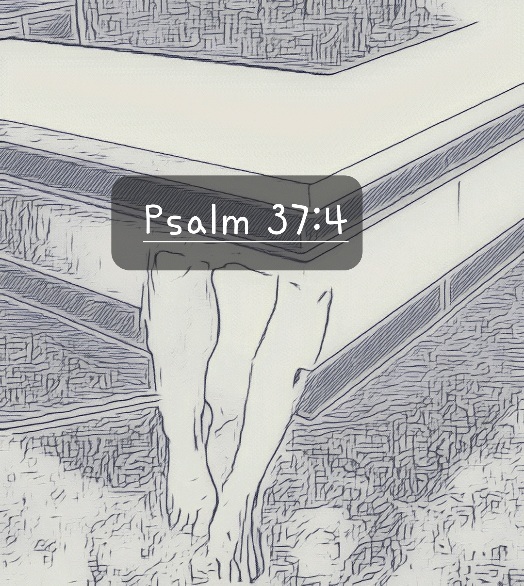 Recently I had a dream as illustrated above. In the dream I walked up to a service counter not knowing what I needed. As I approached the counter an attendant was friendly and somehow knew what it was I needed. I left the counter and in the dream looked down and noticed my bare feet. As I prayed and asked the Lord to reveal fully what he was conveying, I was given this impression:
Delight yourself in Yahweh (Father God)and he will give you the desires of your heart. Psalm 37:4. As I asked him the significance of the bare feet he gave me the interpretation. As I was not knowing what I wanted he is MORE THAN AWARE of our hearts desires and even more so our purpose that he created us for. With further explanation the bare feet in the dream meant his gift to me to WALK OUT what comes NATURALLY to me.
To illustrate dreaming and destiny the book of Genesis and the story of Jacob explains a Father's heart to bless and how our own struggles and disappointments can suddenly shift our circumstances to complete fulfillment and victory. The book of Genesis chapter 32:24 we read the the narrative story of Jacob whose name means Supplanter or Cheater in Hebrew. As we read Jacob wrestles with a heavenly presence until early morning. While daybreak comes this heavenly presence says "its time to leave", however, Jacob refuses to let go. Why? He knows he needs heaven's help to change his life's circumstances. Jacob says " I will not let go unless you declare a blessing over me". The heavenly presence asks his name and he says Jacob. The Heavenly presence says " your name shall no longer be called Jacob, but Israel". God himself blessed Jacob and celebrated this event to such a degree that he changed his name to Israel which is also the name of the Nation himself. What does this all mean? Jacob was upgraded! His faith and persistence lead into generational purpose and total fulfillment. His Grandfather received a promise that he would inherit and new land and fill it with sons and daughters numerous as the sands of the sea and stars in the heavenly. Basically too numerous to count. Jacob's life changed in an instant and he walked out the fulfillment and purpose of his family line. His days of struggle and injustice were over. He walked into the joy and purpose of becoming the Father of a great Nation's first family known as the 12 tribes. The take away of the story is this. Our Heavenly Father is perfect and gives only perfect gifts that only he can do. He knew what Jacob wanted and also honored his promise to the past generations, Our Father created each and everyone of us with greatness and purpose. Our story lines may be similar to Jacob but in an instant they can become exceedingly great when Heaven touches it. The Father's blessing was on Jacob in the womb and so is ours. We just need to discover it and walk it out. He is able to make every crooked path straight and turn every disappointment into our greatest victories. What are you dreaming of? We can go to his service counter and request our original plans for our lives. He has the blueprints. We can walk out with great joy and excitement every small and large detail of it. His desires are truly ours when we realize what it is that brings us joy. Its often found in the gift box of our destiny.
Declaration: Heavenly Father we thank you that you planned and purposed each of our lives to know fulfillment packed with greatness. We thank you that you are a perfect Father that knows what we need even when we do not. Your thoughts of us are beyond our comprehension and your plans for us are greater than our life's struggles and disappointments. Open our eyes to see and help us to understand what your intentions were for our lives that we may walk out each milestone and even our greatest hour that you planned for our lives. We thank you for your goodness and may we experience a change of events like Jacob to leave behind legacy and a testament of who you are and who we have become for something much greater than ourselves.